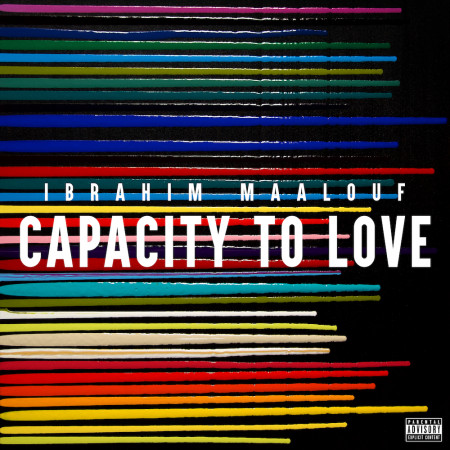 Ibrahim Maalouf – Tout s'illumine (feat. -M- & Shelea)
04/11/2022
Featuring
Label : Mi'ster
-M- participe au 15e album studio de son ami Ibrahim Maalouf avec le titre « Tout s'illumine ».
Pour écouter l'album complet: https://idol-io.link/capacitytolove
« Ibrahim Maalouf's 15th studio album is mostly an anthem for inclusivity, to a shared identity, in times when promoting difference has become divisive, and where most people tend to define themselves by an exclusive identity.
The guestlist for this album is as impressive as it is unexpected:
Erick The Architect, leader of the illustrious rap band from Brooklyn Flatbush Zombies, New Orleans latest sensation Tank and the Bangas, Cuban phenomenon Cimafunk, Sheléa Frazier one of the world's most beautiful voices and Quincy Jones' protégé, the young Alemeda recently signed by TDE label, famous for having Kendrick Lamar, D Smoke American rap new Mozart winner of « Rhythm + Flow » Netflix's rap contest show (with Cardi B, Chance the Rapper, Snoop Dogg, T.I…), internationally renowned English singer JP Cooper, but also artists well-known in France such as Californian crooner Gregory Porter, mythic New Yorker hip-hop trio De La Soul, the French music star Matthieu Chédid, or French-Brazilian Flavia Coelho. Among all these guests Ibrahim Maalouf has invited the American movie icon, Sharon Stone to lay her voice on a powerful and engaging track
Ibrahim is writing a historic new chapter of his journey seeking and showcasing art through music, with elegance and authenticity, by developing an aspect of his work that no one could think of a few years back.
Co-produced with two young geniuses of music production, NuTone (France) and Henry Was (USA), this project is a colourful explosion. For the first time in his life, Ibrahim has agreed to share the production for this album. »
| | | Titre | Auteur(s) | Compositeur(s) | |
| --- | --- | --- | --- | --- | --- |